For the Best Dumpster Rental Fishers IN Has to Offer, Choose Salty Dog Trash!
When searching for the best dumpster rental Fishers IN has to offer, choose the team of waste disposal experts at Salty Dog Trash! We provide waste containment and disposal services for residential and commercial clients in the area, assisting homeowners and contractors with their projects for renovation, repair, clean-up, new construction, demolition, and ongoing garbage service. We provide 24/7 online booking as well as access to our team of experts who are available to answer any questions you may have about our trash services.

We are a locally owned and operated business that takes pride in offering our customers the most affordable dumpster rental Fishers IN residents and contractors can depend on. We remove waste and debris from a variety of projects and jobs with our high-quality roll-off container rentals. We are committed to keeping our customers on schedule, and we do so at reasonable prices that individuals in Fishers, Indiana, and surrounding communities can rely on.

Whether you need temporary waste containment and disposal for a do-it-yourself project or ongoing trash service for your company, you can rely on us to treat you with the respect and care you deserve as a valued customer. Choose the best local dumpster rental service that offers transparent upfront pricing, high-quality, well-maintained equipment, and exceptional customer service when you need a dumpster rental Fishers IN can trust for all projects. Call (317) 660-5099 to speak with a member of our dependable staff members who can help you make a reservation or book online at any time.
We Take Just About Everything
Some examples of the junk we haul away include
Refrigerator Disposal

Garbage Removal

Mattress Disposal

Foreclosure Clean Outs
Construction Waste Removal

Yard Waste Removal

Trash Removal

Appliance Removal
Television Disposal & Recycling

Furniture Removal

E-Waste Disposal

Hot Tub Disposal
Why You Should Choose Us for Your Fishers IN Roll Off Dumpster Rental


When you choose Salty Dog Trash for your Fishers IN roll off dumpster rental, you've teamed up with the leading local provider of waste removal services. Through the years, both nearby businesses and residents have come to trust our team, no matter the scale or scope of their project. We provide easy-to-load, industry-leading containers along with excellent, responsive customer service.

We are a local business that runs with your needs in mind. Each client receives a customized waste disposal plan tailored to fit their needs and individual time constraints. We have the sizes, upfront pricing, and customer support that you'll appreciate, whether you need a clean, easy-to-load container for a home project or for waste containment at the job site. We take pride in the role we play in helping to keep our neighborhoods, businesses, schools, parks, and residences clean through the use of our Fishers IN roll-off dumpster rental.
Many Convenient Uses for a Roll Off Dumpster Rental Fishers IN Can Depend On
Choose the roll off dumpster rental Fishers IN residents, businesses, and contractors know is an indispensable tool for any residential or commercial waste containment project. You can be certain that your waste disposal needs will be met when a container from our local business is in your driveway, at your job site, or at your place of business. Our top priority is to satisfy the needs of our clients, and we go about achieving that task as responsibly as possible. For the proper disposal of your trash and clutter from various sources, we work in partnership with the Hamilton County Transfer Station and follow all local waste disposal regulations. Homeowners in need of a small dumpster rental Fishers IN can trust for a cleanout, DIY project, or yard waste removal often use our sturdy, well-maintained equipment. To get rid of clutter and junk from your home and open up new possibilities for it, use one of our easy-load containers.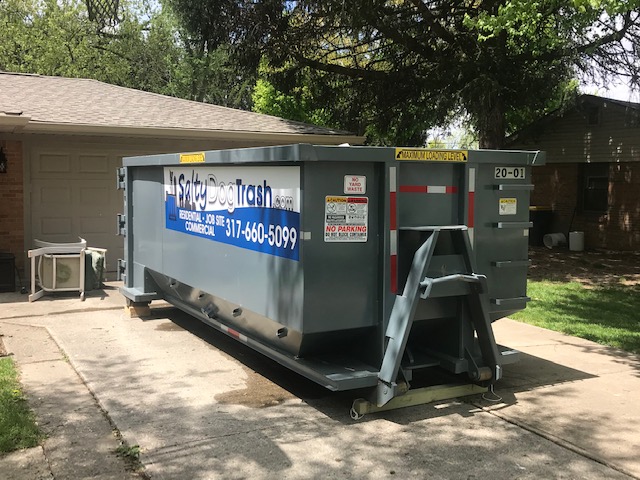 Local contractors in new construction, roofing, or demolition as well as care facilities, parks, and businesses depend on our team to provide them with cost-effective and convenient solutions for the containment of waste and debris. Start your reservation by clicking on the blue "Book Now" button or get in touch with our team today for more information!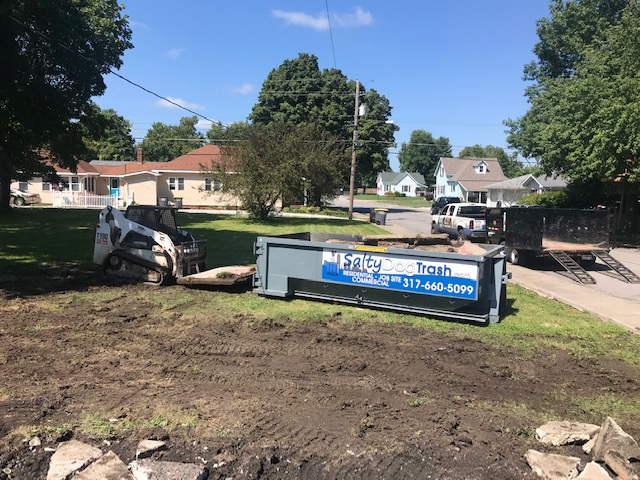 Cost-Effective Fishers IN Residential Dumpster Rental for Repairs and Cleanouts
We have a large selection of Fisher IN residential dumpster rental options so you can confidently complete your repair, remodeling, or cleanout project. Our sturdy containers can be used for any task, including downsizing, clearing out clutter and trash from your garage or attic, or undertaking a DIY bathroom renovation.

Maintain your home's cleanliness with yearly decluttering and complete the clean-out for an estate sale or from a hoarding situation with the added support of one of our driveway-friendly bins. Check out our sizes and flexible rental terms today before booking online.
Residential Dumpster Rental Fishers IN Homeowners Use for Yard Work
With the help of our residential dumpster rental Fishers IN homeowners depend on, you can maintain the beauty of your yard, complete outdoor projects with ease, and increase your curb appeal in one fell swoop. Remove a worn-out, dated shed, outdoor furniture, appliances, and unused play structures with the help of our driveway-friendly, easy-to-load bins. We set up our simple-to-load, portable dumpster rental Fishers IN can trust where it is most convenient for you. The next time you're working on an outdoor project, cleaning up after a storm, or remodeling a patio or deck, we can help you by safely containing and removing the debris with ease. Book a reliable roll-off rental for your next yard project with a few easy clicks today!
Commercial Roll Off Dumpster Rental in Fishers that Business Owners Can Trust
Our commercial customers know our reputation as the premier source for a roll off dumpster rental in Fishers. For all of your ongoing waste and trash management needs, our team provides upfront pricing and container sizes that are suitable for your business's specific disposal requirements. Whether you're searching for a short-term rental for a quick clean-out or ongoing waste removal, we're here to help.

We're well-equipped to handle the waste management and disposal for your hotel, restaurant, apartment complex, or care facility, freeing you to focus on more important areas of your company. You can start your local dumpster rental Fishers IN business owners trust by calling our team at (317) 660-5099 or by clicking the blue "Book Now" button.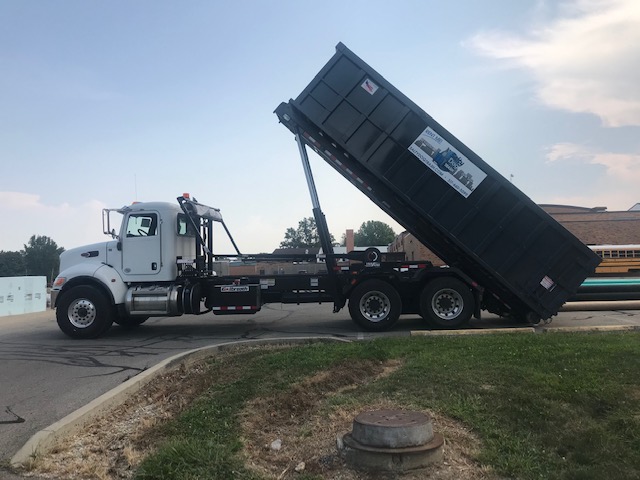 Large Dumpster Rentals Fishers IN Contractors Use on Construction Sites
We are the area's go-to source for large dumpster rentals Fishers IN contractors depend on. Our heavy-duty, industry-leading bins can handle all of your waste materials, whether they are for development or demolition work. Our cans are built to contain and haul away shingles, tile, piping, plastic, lumber, and other construction waste, helping to keep your work site waste-free and safe. Salty Dog Trash is the local company you can rely on for your short or long-term commercial waste disposal needs. We cater to your specific project and our responsive team is here for quick drop-off, pick-up, and swap-outs.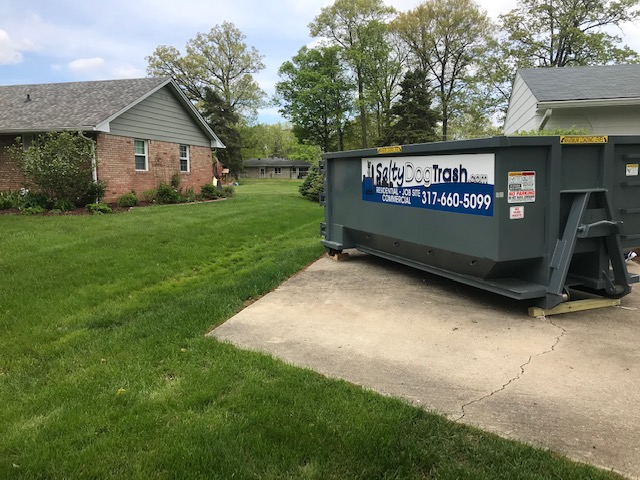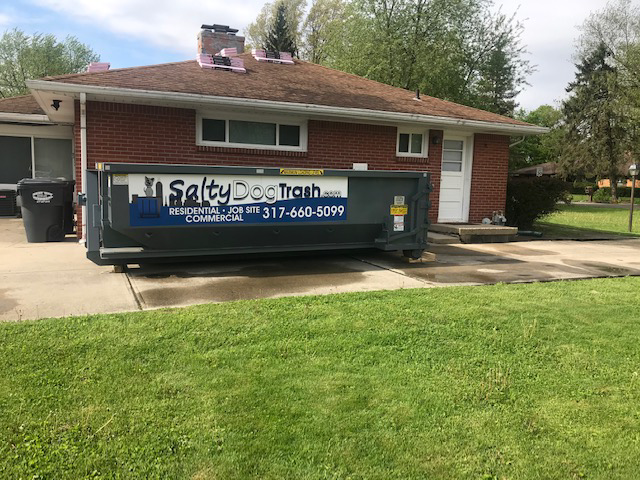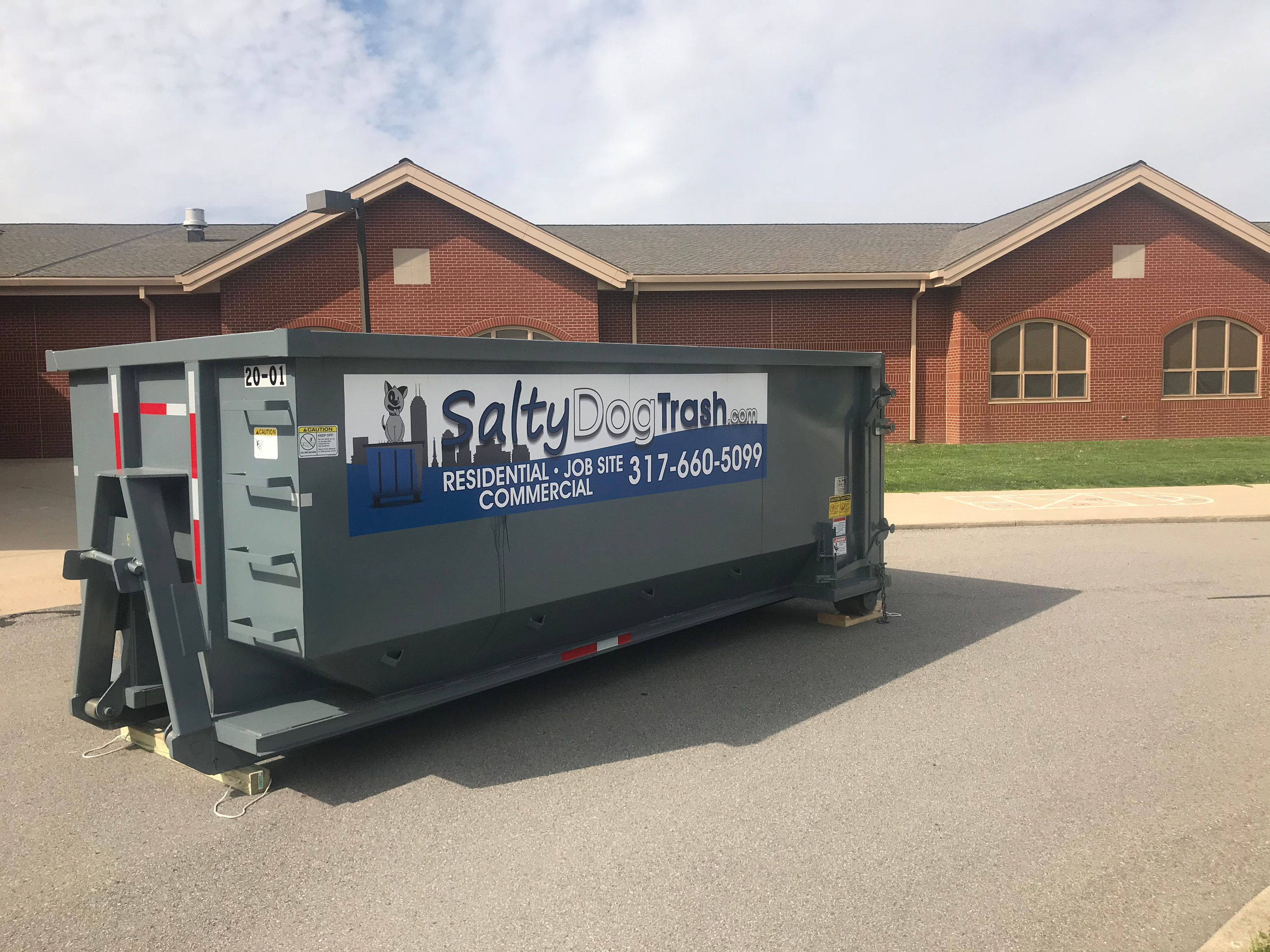 How to Book a Fishers IN Dumpster Rental Online
We have streamlined the process of booking a Fishers IN dumpster rental so that you can spend more time focused on the task at hand and less time worrying about waste removal. Through our secure, user-friendly online scheduling system, you can reserve your dumpster from any device, day or night. We have taken the stress out of scheduling driveway dumpster rentals Fishers IN depends on and are here to help through each step of the process.

When it comes to waste management, there is no better time than the present to reserve your Fishers IN dumpster rental. Simply click on the blue " Book Now" button to get started.

1) Choose your rental timeframe from 1-7 days or 8-14 days.
2) Select a size and click "Add to Cart."
3) Choose your rental date.
4) Review the details then click "Checkout."
5) Enter your information, dumpster placement, and a brief description of the materials that are being disposed of.
6) Submit your payment with any major credit card.

Following payment submission, you'll receive an email confirmation and a digital copy of the receipt. We'll text you to let you know when the professional driver is on the way to your location with your commercial or residential dumpster rentals Fisher IN depends on to complete a broad scope of waste removal projects. Any questions? Feel free to give us a call at (317) 660-5099 to speak directly with our staff and schedule a delivery over the phone.


Convenient Sizes and Prices for Fishers IN Dumpster Rentals
Complete your project with confidence with our affordably priced Fishers IN dumpster rentals. We have sizes to suit every project, job, or ongoing trash management needs.

For information on how much does dumpster rental cost in Fishers IN, you'll find the ideal fit in price and size for your project by browsing our options below. We provide up-front pricing on heavy-duty containers for up to 14 days of rental time, in sizes ranging from 15yard to 40 yard dumpster bin rentals Fishers IN contractors, homeowners, and businesses use.

15-Yard: This size has a base price of $400 for a one to seven-day rental with two tons of waste disposal included.

20-Yard: This size has a base price of $450 for a one to seven-day rental with two tons of waste disposal included.

30-Yard: This size has a base price of $500 for a one to seven-day rental with four tons of waste disposal included.

40-Yard: This size has a base price of $560 for a one to seven-day rental with five tons of waste disposal included.
Exciting Things To Do and See in Fishers, IN
Welcome to Salty Dog Trash, your trusted partner for efficient and reliable dumpster rental services in Fisher, IN. We are dedicated to providing exceptional customer service and high-quality dumpsters to help you dispose of your waste materials with ease.

When you're in Fisher, there's no shortage of things to do and explore in this vibrant city. Whether you're a resident or a visitor, you'll find a variety of activities to suit your interests. Explore the Conner Prairie Interactive History Park and step back in time to experience life in the 19th century. Or head to Topgolf for a fun-filled day of golfing, games, and delicious food.

Fisher is also known for its beautiful parks and green spaces. Spend a relaxing day at the Ritchey Woods Nature Preserve, where you can enjoy hiking trails, birdwatching, and peaceful moments in nature. Billericay Park offers a range of amenities, including playgrounds, sports fields, and picnic areas for the whole family to enjoy.


The History and Landmarks of Fishers, IN
History buffs will appreciate Fisher's rich past. The historic Fisher Train Station, which dates back to the 1800s, is a notable landmark that reflects the city's railroad heritage. Another must-visit is the Fisher Historic District, where you can admire the charming architecture of the buildings and learn about the city's history.

Fisher is home to several landmarks that add to its unique character. The Nickel Plate District Amphitheater is a gathering place for community events, concerts, and festivals, providing a vibrant and lively atmosphere. The Fishers Windmill, an iconic landmark, stands as a symbol of the city's Dutch heritage and serves as a picturesque backdrop for photos.


The Fine Dining And Budding Community Of Fishers, IN
When it comes to dining, Fisher offers a diverse culinary scene. Enjoy mouthwatering steaks at Peterson's Restaurant or savor delicious Italian cuisine at Matteo's Ristorante Italiano. For those seeking international flavors, Thai Kitchen offers authentic Thai dishes, while The Well Coffeehouse provides a cozy atmosphere to enjoy a cup of coffee and tasty treats.

Families moving to Fisher will be pleased to discover excellent schools and places of worship. Hamilton Southeastern Schools provide quality education and a supportive learning environment. There are also various churches in the area, such as Fishers United Methodist Church and Holy Spirit at Geist Catholic Church, where you can find spiritual nourishment and a sense of community.

At Salty Dog Trash, we take pride in serving the Fisher community and providing reliable dumpster rental services for your construction, renovation, or clean-up projects. Contact us today to learn more about our services and how we can assist you in conveniently and affordably disposing of your waste materials.
Delivering Fishers IN Construction Dumpster Rental Options to Surrounding Areas
We take pride in providing you with the most dependable Fishers IN construction dumpster rental available in the area. Our local business is dedicated to offering our customers the best service and the most cost-effective prices on a high-quality roll off dumpster rental near Fishers IN. We take great pride in supporting neighborhood businesses, organizations, and Hamilton Southeastern Schools with our convenient and reasonably-priced waste disposal solutions.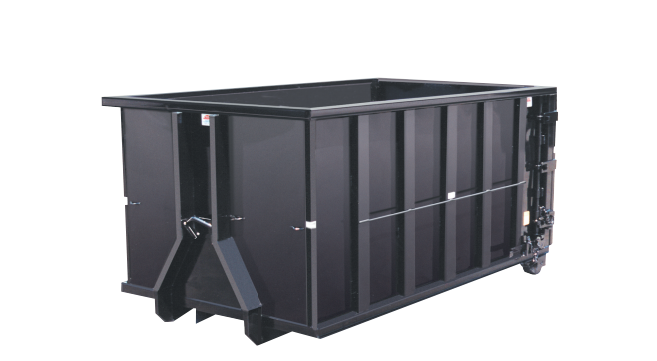 When you're looking for a trusted local company for your Fishers IN construction dumpster rental, we're the top choice. Salty Dog Trash is proud to serve the surrounding communities of Noblesville, Carmel, Anderson, and Muncie. We happily deliver to the 46011, 46012, 46013, 46016, 46017, 46032, 46033, 46037, 46038, 46040, 46055, 46060, 46062, 46064, 46074, 46077, 46240, 46260, 46280, 46290, 46250, 46256, 47302, 47303, 47304, 47305, and 47306 zip codes of Hamilton County. Don't see your city or zip code listed? Get in touch with our team to see if we can make arrangements to deliver a bin to your property today!
Service Area
FAQs About the Construction Dumpster Rental Fishers IN Contractors Rely On
At Salty Dog Trash, we provide options for a residential and construction dumpster rental Fishers IN depends on that will reliably meet your needs for containment and disposal of trash from a variety of sources. If you have any questions about the services we offer, the container sizes we provide, or our dumpster rental prices in Fishers IN, our knowledgeable staff is available to help.
Q.
What type of waste can I dispose of in the dumpster?
A.
We accept a variety of waste products, including general garbage, construction waste, yard waste, mattresses, and appliances. We are committed to abiding by local and county regulations that prohibit us from accepting hazardous materials like motor oil, liquid paint, flammable liquids, or medical waste. Give our staff a call at (317) 660-5099 if you have any questions about what can be loaded into our trash dumpster rental Fishers IN depends on year-round.
Q.
Do I need to be present at the location for delivery?
A.
Our professional drivers can normally drop off your garbage dumpster rentals Fishers IN trusts without you being present, as long as we have specific details on where the bin is to be placed beforehand and all potential obstructions are removed from the property. Contact our team with any questions about container delivery or placement.
Q.
How much does it cost to rent a roll-off container?
A.
Salty Dog Trash is a locally owned and operated company that takes pride in providing our customers with a heavy-duty, industry-leading affordable dumpster rental Fishers IN can depend on. Our prices vary based on the size of the container, the rental timeframe, the amount of waste being hauled away, and the delivery area. We understand many people are prioritizing the bottom dollar, which is why we offer cost-effective solutions for all of your waste disposal needs.
Q.
What size container do I need for my project?
A.
We offer four container size options to help meet your residential or commercial waste disposal goals, including 15-yard, 20-yard, 30-yard, and 40-yard. If you're searching for a construction dumpster rental Fishers IN contractors depend on, our 30 and 40-yard options are probably the best fits. Our 15-yard holds the equivalent of 4.5 pickup truck loads of waste while the 40-yard holds approximately 14 pickup truck loads. If you're unsure which size to go with, give our team a call and we'll be happy to assist!